Rogue

Job Base:
Thief
Job Type:
2-2 Job
Job Change:
Pharos, Beacon Island
Job Levels:
50
Job Bonuses:
STR
AGI
VIT
INT
DEX
LUK
+6
+7
+6
+4
+7
+0
"Loving the thought of non-confrontation... but of the bad kind."
Rogues are a versatile class, only really lacking in PvM skills but excelling in PvP and WoE. With their strip skills, Rogues can render most classes useless in a PvP environment. With Gank, a Rogue can obtain double the loot another class could gather in the same amount of time. Rogues can wield bows, daggers, or swords and can copy a variety of player skills to help them level, although a Rogue cannot use Intimidate to its full potential like its transcendent counterpart can. On a different note, Rogues can be excellent at soloing things in a PvM environment. Their high dodge, fast attacks, and stealthy nature make them a force to be reckoned with in a dungeon.
Job Change Guide
Edit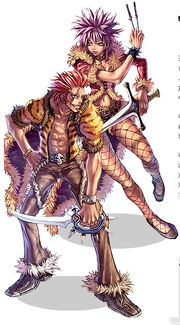 See: Class Job Quest
Basic Rogue Build
Edit
STR: 25-30
AGI: 85-99
INT: 1 (if you use Plagiarize with Matk you can up this in any amount)
VIT: Remaining stat
DEX: 50-70
LUK: 9
Skills:
Other suggested skills:
Back Stab 10
Mug 5 or any (not really necessary since you can gain much zeny by looting and selling :D)
Discuss skill here
Equipment
Edit
See Thief Skills for 1st job skills.
| | | | |
| --- | --- | --- | --- |
| Skill | Description | Levels | Type |
| | Attacks a target from behind, dealing up to 700% damage that does not miss. | 10 | Offensive |
| | Forcibly strip the Armor off a target. | 5 | Active |
| | Forcibly strip the Helm off a target. | 5 | Active |
| | Forcibly strip the Shield off a target. | 5 | Active |
| | Forcibly strip the Weapon off a target. | 5 | Active |
| | Steal zeny from a monster. | 10 | Active |
| | Paints graffiti on a guild flag. (Not yet implemented) | 5 | Active |
| | Remove a Hunter's trap from the ground. | 1 | Active |
| | Remove graffiti from a guild flag. (Not yet implemented) | 1 | Active |
| | Scribble graffiti on the ground. Up to 20 characters. | 1 | Active |
| | Damages all opponents around the caster in a 3x3 area. Can only be used while hiding. Has a chance to Stun and Blind. | 5 | Active |
| | Strike a target and forcibly teleport it with the caster on a random location on the same map. | 5 | Active |
| | Enables movement while in hiding status. | 5 | Passive |
| | Automatically steal from monsters while attacking them. | 10 | Passive |
| | When more than 2 rogues sit to each other, monsters will not attack them except Boss monsters. | 1 | Passive |
| | Purchase from NPC Shops for up to 25% discount. | 5 | Passive |
| | Enables the use of the last skill that was used by the enemy. | 10 | Passive |
| | Deal up to 380% damage to a single target by firing 2 arrows in one attack. | 10 | Offensive |
| | Increase Attack Range and Accuracy Rate of Bow Class Weapons. | 10 | Passive |
| | Increases damage done with One-Handed Sword Class Weapons. | 10 | Passive |
Quest Skills
Edit
| | | | |
| --- | --- | --- | --- |
| Skill | Description | Levels | Type |
| | Immobilizes the caster and a target for 15 seconds. | 1 | Active |
Job Bonus
Edit
| Stat\Amount | +1 | +2 | +3 | +4 | +5 | +6 | +7 | +8 | +9 | +10 |
| --- | --- | --- | --- | --- | --- | --- | --- | --- | --- | --- |
| STR | 5 | 25 | 27 | 30 | 36 | 42 | | | | |
| AGI | 1 | 7 | 16 | 23 | 27 | 39 | 45 | | | |
| VIT | 2 | 6 | 9 | 14 | 15 | 26 | | | | |
| INT | 38 | 43 | 47 | 47 | | | | | | |
| DEX | 3 | 11 | 18 | 20 | 33 | 34 | 50 | | | |
| LUK | | | | | | | | | | |