Prontera is the capital of the Rune-Midgard Kingdom. It is home to Acolyte, Priest, Knight, and Crusader guilds. By far, Prontera has been the most populous city in the game. This is also one of the original places in Ragnarok.
The castle of Prontera features the Valkyrie Realm that is mainly used for the War of Emperium.
Geography
Edit
Prontera is surrounded by green meadows at all of its sides. Further north, is an enormous mountain, known as Mt. Mjolnir. By southeast of Prontera stands its satellite city, Izlude.
The map of Prontera is shown below. Red dots mark the entrance to other areas.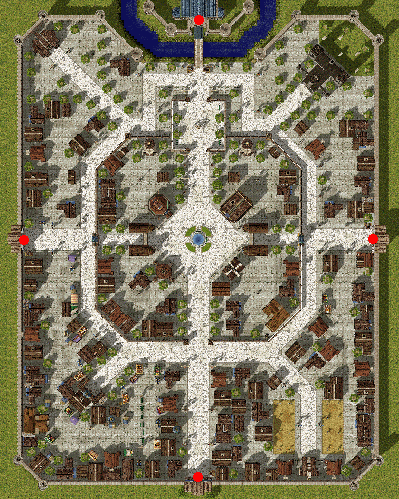 Labyrinth Forest / Hidden Temple
Valkyrie Realm (Prontera Castle)
Below is the map of Prontera and the fields around it. Izlude, St. Capitolina Abbey, and the Byalan Island are also shown below since they are under Prontera.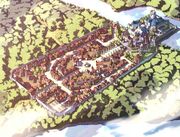 Many people live actively in this city. The Prontera Church and the King's Chivalry are also based here. (Many of those who wish to become Knights, Crusaders, and Priests gather here with their dreams.) Through the orders of King Tristan III, new Swordsmen are being trained to become a member of the Chivalry. The center fountain has become a free market, as ordered by the King, with vendors and all different types of shoppers buying and selling items. On the side note, King Tristan III allowed the public to visit the castle, but because he is very busy, you will not be able to see him in the royal chamber.
St. Capitolina Abbey
Edit
Saint Capitolina Abbey is a hidden temple found somewhere in the Prontera Fields. It is where Acolytes train to become Monks. It is found near the foot of Mt. Mjolnir.
Geography
Edit
St. Capitolina Abbey is found by the southeastern foot of Mt. Mjolnir. It is covered by the Prontera field in the north and sea by the south.
The map of St. Capitolina Abbey is shown below. Red dots mark the entrance to other areas.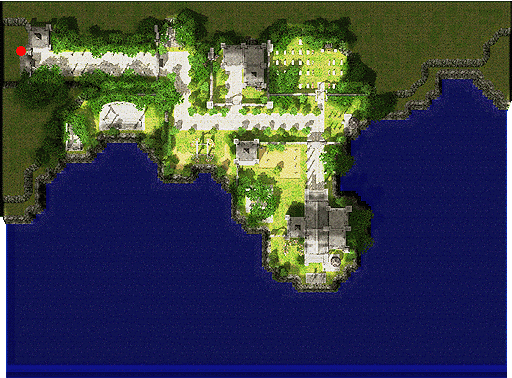 Ad blocker interference detected!
Wikia is a free-to-use site that makes money from advertising. We have a modified experience for viewers using ad blockers

Wikia is not accessible if you've made further modifications. Remove the custom ad blocker rule(s) and the page will load as expected.