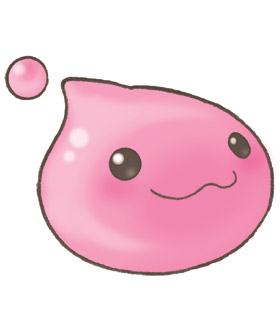 "PORING: IM THE CUTEST MOBS EVER!"
What Is Poring?
Edit
Poring is a cute jelly easily found at the outside field of every cities. It is soft, sticky and bouncy. They loot and own every item they saw in the ground, they used to be pet because it is cute and cute and cute and very cute. Poring has a huge family and relatives like Poporings, Drops, Marins, Metalings, Ghostrings, Angelings, Devilings and so on.
Attributes
Edit
Name: Poring
HP: 50
Level: 1
Property: Water 1
Race: Plant
Size: Medium
Attack: 7~10
Base EXP: 2
Job EXP: 1
Hit(100%): 22
Flee(95%): 82
Walking Speed: Very Very Slow
Attack Speed: Average
Mode: Looter
Skills: Lv 1 Emotion
Lv 1 Water Attack
Stats:
STR: 1
AGI: 1
VIT: 1
INT: 1
DEX: 6
LUK: 30
Def: 0
MDef: 5
Item Dropped:
Jellopy (70%)
Apple (10%)
Unripe Apple (0.2%)
Knife[4] (1%)
Empty Bottle (15%)
Poring Card (0.01%)
Sticky Mucus (4%)
Apple(1.5%)
Ad blocker interference detected!
Wikia is a free-to-use site that makes money from advertising. We have a modified experience for viewers using ad blockers

Wikia is not accessible if you've made further modifications. Remove the custom ad blocker rule(s) and the page will load as expected.